San Antonio ExpressionEngine Website Maintenance
Need ExpressionEngine Help in San Antonio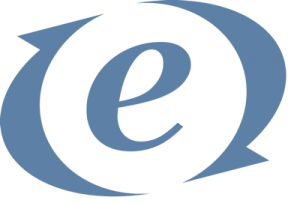 In San Antonio, there are only a few agencies who build ExpressionEngine sites.  So, if your current website was built using EE then you may find yourself looking hard to find someone to help you maintain it.  Your current developer may not be as responsive to your needs as you deserve, but you feel like you have limited options.  Texas Creative has an experienced, in-house (no outsourcing) PHP development team with a wide array of experience maintaining Drupal, WordPress & ExpressionEngine websites.  We have "adopted" (our affectionate term for sites we maintain, that we didn't originally build) a number of ExpressionEngine sites in San Antonio.  Our adopted sites are just as important to us as the ones we build.
ExpressionEngine Considerations
One thing we have observed about ExpressionEngine websites in San Antonio is that they tend to be running on older versions of ExpressionEngine.  Versions 1 and 2 are common occurrences, while the current version is 5.  It doesn't mean that yours will be that old, but if it is, then it does have an impact on the longevity of maintaining the site.  Both of those versions are past EOL (End-Of-Life).  EOL means that there will be no more security updates or support available.  Yes, we have adopted aging Expression Engine sites that contained malicious code, of which the previous developer was unaware.  For these reasons and since EE cannot simply be updated from one major version to the next, you should plan to rebuild the site as soon as possible.
Versions of ExpressionEngine prior to version 5 had a license fee, as does many of its most popular plugins.  So make sure that you have the license keys and that they can be transferred when moving the site.
Lastly, it's important to know ExpressionEngine's place in the CMS marketplace.  ExpressionEngine is 20th in the list of CMSs (open source, proprietary, and SaaS) in popularity.  That is nowhere near the community size of Open Source stalwarts like Drupal and Wordpress. Additionally EE has been consistently losing ground in a pretty crowded market of CMSs that serve small, low-traffic sites.  This helps explain why it's difficult to find good help in maintaining a EE site.
Next Steps
If you are ready to discuss maintaining your ExpressionEngine website with Texas Creative, let us know how we can help.