Website Design & Development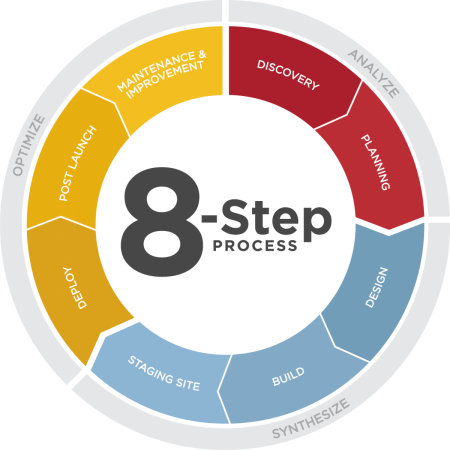 Texas Creative is more than just a web design company. We've been designing websites for 20 years for clients all over the US, but what sets us apart from other full-service advertising agencies is our team of in-house developers and designers that sit together to collaborate on all parts of the website design and development. This synergy leads to, not only a clean and unique website design, but a smoothly functioning, user-friendly, maintainable site.
Web Design Company
We believe your site should reflect your mission, goals and uniquenesses as an organization.  We always design custom websites (no templates) for our clients so that your site stands out in a crowd instead of being lost in the sameness that is so prevelent across the internet today.
Web Development Company
Our web development team embraces industry-leading technology and processes in order to keep our clients' websites current, well into the future. We balance that with advanced cross-browser testing procedures to make sure optimum compatibility is maintained. Our expertise stretches from server optimization, to streamlined deployment processes, and standards compliant development techniques. All of this experience and skill comes together to make beautiful, clean websites that are user-friendly across all devices, and perform at optimal speeds.
A website should be a living, breathing organism that changes and grows easily as goals and needs change.  This is one of the reasons why we build sites using the Drupal CMS. It provides a platform for flexible growth in any direction months or years after launch.  We also see our web design process as a cycle where the initial site build is the first time around the cycle.  Then, periodically, it is important to revisit the goals and review the analytics data to discover what goals may have changed and how are we meeting those goals.  Adjustments can then be made in mini cycles to add features to the website design/development or redirect content strategy to hone in on the targets we've set.